Improving the rigor and utility of botanical toxicity studies: Recommended resources Deval Patel, Barbara C. Sorkin, Constance A. Mitchell, Michelle R. Embry, Sharline Rina-Kong, Rebecca E. Adams, Emily R. DeTemple, Aalekhya Reddam, Stefan Gafner, Olaf Kelber, Cynthia V. Rider, Hellen Oketch-Rabah, Amy L. Roe, Robin J. Marles, Joseph Dever, Steven Dentali. Regulatory Toxicology and Pharmacology. https://doi.org/10.1016/j.yrtph.2023.105471…
Potential pharmacokinetic interactions with concurrent use of herbal medicines and a ritonavir-boosted COVID-19 protease inhibitor in low and middle-income countries Dallas J. Smith, Huichang Bi, Josias Hamman, Xiaochao Ma, Constance Mitchell, Kumbukani Nyirenda, Tsitsi Monera-Penduka, Hellen Oketch-Rabah, Mary F. Paine, Syril Pettit, Wihan Pheiffer, Richard B. Van Breemen and Michelle Embry. Frontiers in Pharmacology. https://doi.org/10.3389/fphar.2023.1210579 In…
28 September 2023 Botanical Safety Consortium 2023 Annual Meeting held virtually on Thursday, September 28, 2023 from 9:00 – 3:30 (US Eastern). The meeting is free an open to all. Meeting flyer can be downloaded here. Click to Register
18 – 21 September 2023 HESI Botanical Safety Consortium Cardiotoxicty Technical Working Group poster at the 2023 Safety Pharmacology Society Annual Meeting in Brussels, Belgium. P132: From neat compounds to complex mixtures: A potential screening strategy for cardiotoxic potential of botanicals. View full poster here. Go to Meeting Website
17 – 20 September 2023 HESI Botanical Safety Consortium DART Technical Working Group poster at the 51st Annual Meeting of the European Teratology Society in Madrid, Spain. Go to Meeting Website
9 – 13 September 2023 HESI Botanical Safety Consortium Genotoxicity Technical Working Group poster presentation entitled "A Strategy for Developing a Robust Framework of Genotoxicity Assays for Safety Assessment of Botanicals" at the Environmental Mutagenesis & Genomics Society 54th Annual Meeting in Chicago, IL, USA. Go to Meeting Website
22 July 2023, 1:30 – 4:30pm HESI Botanical Safety Consortium workshop on Saturday, 22 July from 1:30 – 4:30pm at the 2023 American Society of Pharmacognosy Annual Meeting in Rockville, Maryland. Current Topics in Botanical Safety Sponsored by:  The Botanical Safety Consortium Chairs:  Dr. Hellen O'Ketch-Rabah & Dr. Michelle Embry The growing popularity and interest…
July 5, 2023 BSC sponsored session on "Current Topics in Botanical Safety" at the 71st International Congress and Annual Meeting of the Society for Medicinal Plant and Natural Product Research (GA) in Dublin, Ireland. View full program HERE
25 April 2023 HESI Botanical Safety Consortium session at the 21st International Conference on the Science of Botanicals (ICSB). ICSB Session 7a: Botanical Safety Assessment: Updates From The BSC Chair: Dan Marsman, Proctor & Gamble Location: OCC Auditorium Date:25 April 2023 at 1 pm-2:15 pm CT 1:00-1:25 Connie Mitchell, Health And Environmental Sciences Institute (HESI) – The…
19-23 March 2023 HESI Botanical Safety Consortium at SOT2023 in person in Nashville. Symposium: New Approach Methodologies to Evaluate Botanical Safety, Monday 20 March, 1:45 pm – 4:30 pm Poster: Predicted Pharmacokinetic Properties of Botanical Constituents, Tuesday 21 March, 2:30 – 4:15 am Poster: A Potential Screening Strategy for Neuroactive Potential of Botanicals, Wednesday 22…
Improving the rigor and utility of botanical toxicity studies: Recommended resources Deval Patel, Barbara C. Sorkin, Constance A. Mitchell, Michelle R. Embry, Sharline Rina-Kong, Rebecca E. Adams, Emily R. DeTemple, Aalekhya Reddam, Stefan Gafner, Olaf Kelber, Cynthia V. Rider, Hellen Oketch-Rabah, Amy L. Roe, Robin J. Marles, Joseph Dever, Steven Dentali. Regulatory Toxicology and Pharmacology. https://doi.org/10.1016/j.yrtph.2023.105471…
Potential pharmacokinetic interactions with concurrent use of herbal medicines and a ritonavir-boosted COVID-19 protease inhibitor in low and middle-income countries Dallas J. Smith, Huichang Bi, Josias Hamman, Xiaochao Ma, Constance Mitchell, Kumbukani Nyirenda, Tsitsi Monera-Penduka, Hellen Oketch-Rabah, Mary F. Paine, Syril Pettit, Wihan Pheiffer, Richard B. Van Breemen and Michelle Embry. Frontiers in Pharmacology. https://doi.org/10.3389/fphar.2023.1210579 In…
28 September 2023 Botanical Safety Consortium 2023 Annual Meeting held virtually on Thursday, September 28, 2023 from 9:00 – 3:30 (US Eastern). The meeting is free an open to all. Meeting flyer can be downloaded here. Click to Register
18 – 21 September 2023 HESI Botanical Safety Consortium Cardiotoxicty Technical Working Group poster at the 2023 Safety Pharmacology Society Annual Meeting in Brussels, Belgium. P132: From neat compounds to complex mixtures: A potential screening strategy for cardiotoxic potential of botanicals. View full poster here. Go to Meeting Website
17 – 20 September 2023 HESI Botanical Safety Consortium DART Technical Working Group poster at the 51st Annual Meeting of the European Teratology Society in Madrid, Spain. Go to Meeting Website
9 – 13 September 2023 HESI Botanical Safety Consortium Genotoxicity Technical Working Group poster presentation entitled "A Strategy for Developing a Robust Framework of Genotoxicity Assays for Safety Assessment of Botanicals" at the Environmental Mutagenesis & Genomics Society 54th Annual Meeting in Chicago, IL, USA. Go to Meeting Website
22 July 2023, 1:30 – 4:30pm HESI Botanical Safety Consortium workshop on Saturday, 22 July from 1:30 – 4:30pm at the 2023 American Society of Pharmacognosy Annual Meeting in Rockville, Maryland. Current Topics in Botanical Safety Sponsored by:  The Botanical Safety Consortium Chairs:  Dr. Hellen O'Ketch-Rabah & Dr. Michelle Embry The growing popularity and interest…
July 5, 2023 BSC sponsored session on "Current Topics in Botanical Safety" at the 71st International Congress and Annual Meeting of the Society for Medicinal Plant and Natural Product Research (GA) in Dublin, Ireland. View full program HERE
25 April 2023 HESI Botanical Safety Consortium session at the 21st International Conference on the Science of Botanicals (ICSB). ICSB Session 7a: Botanical Safety Assessment: Updates From The BSC Chair: Dan Marsman, Proctor & Gamble Location: OCC Auditorium Date:25 April 2023 at 1 pm-2:15 pm CT 1:00-1:25 Connie Mitchell, Health And Environmental Sciences Institute (HESI) – The…
19-23 March 2023 HESI Botanical Safety Consortium at SOT2023 in person in Nashville. Symposium: New Approach Methodologies to Evaluate Botanical Safety, Monday 20 March, 1:45 pm – 4:30 pm Poster: Predicted Pharmacokinetic Properties of Botanical Constituents, Tuesday 21 March, 2:30 – 4:15 am Poster: A Potential Screening Strategy for Neuroactive Potential of Botanicals, Wednesday 22…
Our current charge is to evaluate the suitability of assays for botanicals as complex mixtures.
Improving the rigor and utility of botanical toxicity studies: Recommended resources Deval Patel, Barbara C. Sorkin, Constance A. Mitchell, Michelle R. Embry, Sharline Rina-Kong, Rebecca E. Adams, Emily…
Potential pharmacokinetic interactions with concurrent use of herbal medicines and a ritonavir-boosted COVID-19 protease inhibitor in low and middle-income countries Dallas J. Smith, Huichang Bi, Josias Hamman, Xiaochao…
28 September 2023 Botanical Safety Consortium 2023 Annual Meeting held virtually on Thursday, September 28, 2023 from 9:00 – 3:30 (US Eastern). The meeting is free an open…
18 – 21 September 2023 HESI Botanical Safety Consortium Cardiotoxicty Technical Working Group poster at the 2023 Safety Pharmacology Society Annual Meeting in Brussels, Belgium. P132: From…
17 – 20 September 2023 HESI Botanical Safety Consortium DART Technical Working Group poster at the 51st Annual Meeting of the European Teratology Society in Madrid, Spain. Go…
9 – 13 September 2023 HESI Botanical Safety Consortium Genotoxicity Technical Working Group poster presentation entitled "A Strategy for Developing a Robust Framework of Genotoxicity Assays for Safety…
22 July 2023, 1:30 – 4:30pm HESI Botanical Safety Consortium workshop on Saturday, 22 July from 1:30 – 4:30pm at the 2023 American Society of Pharmacognosy Annual Meeting…
July 5, 2023 BSC sponsored session on "Current Topics in Botanical Safety" at the 71st International Congress and Annual Meeting of the Society for Medicinal Plant and Natural…
25 April 2023 HESI Botanical Safety Consortium session at the 21st International Conference on the Science of Botanicals (ICSB). ICSB Session 7a: Botanical Safety Assessment: Updates From The BSC…
19-23 March 2023 HESI Botanical Safety Consortium at SOT2023 in person in Nashville. Symposium: New Approach Methodologies to Evaluate Botanical Safety, Monday 20 March, 1:45 pm – 4:30…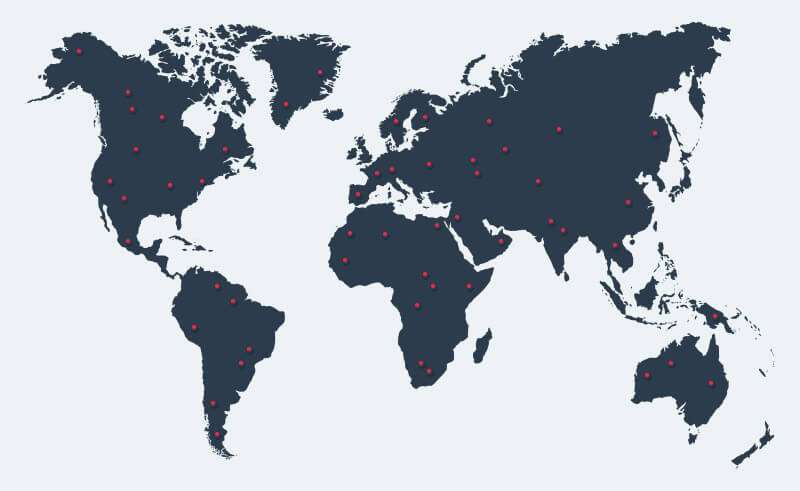 The BOTANICAL SAFETY CONSORTIUM will provide a sound scientific basis for integrating existing botanical safety & toxicity information with the latest toxicological tools. 
This multi-partite, multi-stakeholder international effort will bring together key scientific experts to enhance the botanical safety toolkit and bring clarity to botanical dietary ingredient assessments.
Ready for a new
Business Adventure?